Keep It Looking New With The ChipGuard Program
Flying rocks and other debris can make the open road a dangerous place for the paint finish on your vehicle. The ChipGuard program was designed to help keep a vehicles paint looking its best by immediately fixing the damaged area with our advanced paint touch-up service.
The ChipGuard program covers unlimited paint chip repairs that are smaller than 1/8th of an inch during the length of your contract. Paint repairs will be preformed by a Colors on Parade technician at an on-site location. The ChipGuard program is available to car dealerships and retail customers and is not transferable to a new owner if the car is sold.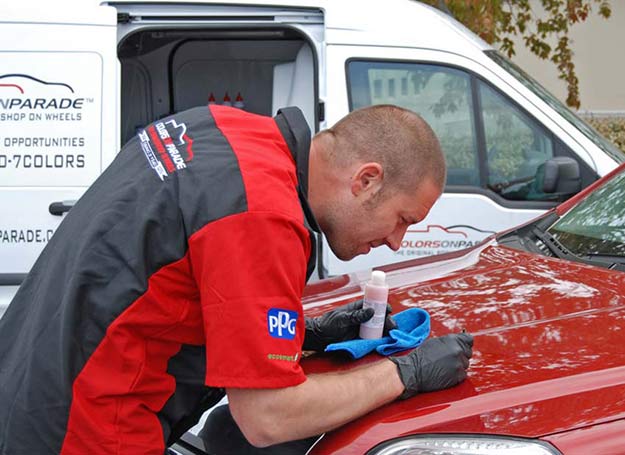 Dings, dents and scratches to the paint are not covered. Paint chips are defined as a small piece of paint (smaller than 1/8 of an inch) that has come loose from the surface of your vehicle.